And in this episode #WhoWouldWin…The Hit Man with a soft spot for dogs takes on GI Joe's ultimate Ninja Warrior as John Wick fights Snake Eyes in another episode of #WhoWouldWin!Will Snake Eyes (repped by Ray Stakenos) get the win for the G.I. Joe team or will John Wick (repped by James Gavsie) get the victory?
With special judge Josh Byrne, the Geek Connoisseur of Los Angeles!
Powered by RedCircle
This episode of #WhoWouldWin is brought to you by Final Draft!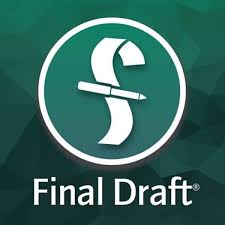 Final Draft has been the number one-selling screenwriting application in the world for over 25 years and is used by writers such as Academy Award Winner Guillermo del Toro. Their newest release, Final Draft 11, offers great new features including Image Support, Real-time Collaboration, Night Mode, and more. Final Draft is happy to offer 30% off to listeners of the podcast. Just go to www.finaldraft.com and use code WWWFD19 at checkout.
Follow Josh Byrne on Twitter @JoshByr51663811
#WhoWouldWin Theme made by Mikey Flash, @MikeSchmidt09
Twitter- @musicspeedforce
Facebook- SpeedforceMusic
Instagram- @speedforcemusic
Email: musicspeedforce@gmail.com
Music by Twisterium / freebackgroundtracks.net
Music by Twisterium / freebackgroundtracks.net