New Episode every wednesday at 2 pm CSt
Listen Now
Join us right here, every Wednesday for new episodes of Who Would Win. Here, you can listen to the latest episode or browse our library of matchups from the past.
Who Would Win is a podcast dedicated to taking your mind off of the hustle of life and replacing it with some high spirited debate of fictional charcters. It is the goal of the Who Would Win team to provide a family friendly show that appeals to people of all ages and stages of life. If you have questions, or would like to give some feedback to the Who Would Win team, please click the button below and get in touch with a member of our staff.
Recent Episodes
Gambit vs Robocop
And on the next episode of Who Would Win...
The other bad boy of the X-men trades blows with an icon of 80's action cinema!
Will Gambit (Repped by James) supercharge his way to victory or will Detroit's finest, Robocop (Repped by Ray) seal the victory for the 313 and make the Motor City proud? Will special guest judge Rachel Kimsey trade in her Wonder Woman Tiara for a Judge's Wig and see this one right down the middle?
Follow us all on Twitter! @WhoWouldWinShow @JamesGavsie @AlmightyRay @RachelKimsey
Episode 128 Batman vs Yoda LIVE! And on the next episode of Who Would Win... One of the most iconic heroes in history mixes it up with the ultimate...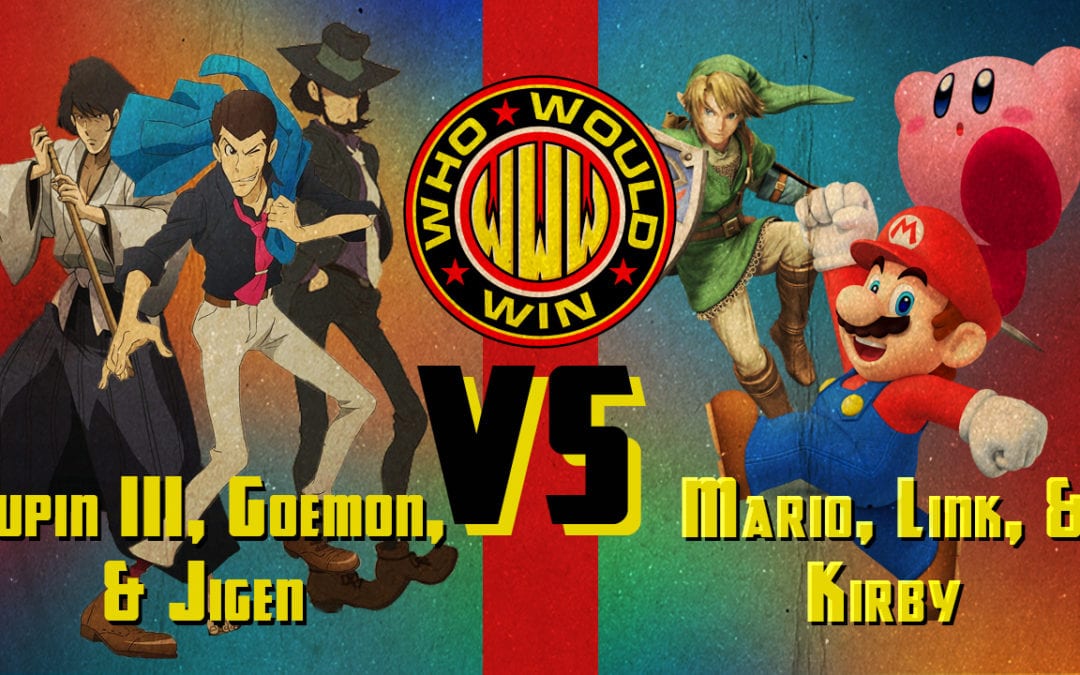 Episode 127 Lupin the 3rd Gang vs Nintendo 8 Bit All-Stars And on the next episode of Who Would Win... A classic anime trio tangles with three...
New Episodes Weekly
Wednesday's @ 2pm CST
Stay Connected to Get The Latest Podcast Alerts
Have you ever seen two children fighting over something totally meaningless? These two are kind of like that except with much more humor. Who Would Win is proudly created and hosted by James Gavsie and his partner in crime, Ray Stakenas. Every week they will sit down to debate (argue) over Who Would Win in a fictional battle between some of the most iconic characters from the worlds of Comics, Sci-fy, and Fantasy.
If you have questions or suggestions for the creators, or are interested in sponsering one or mulitple episodes of
Who Would Win
, please leave your contact info and a brief message.